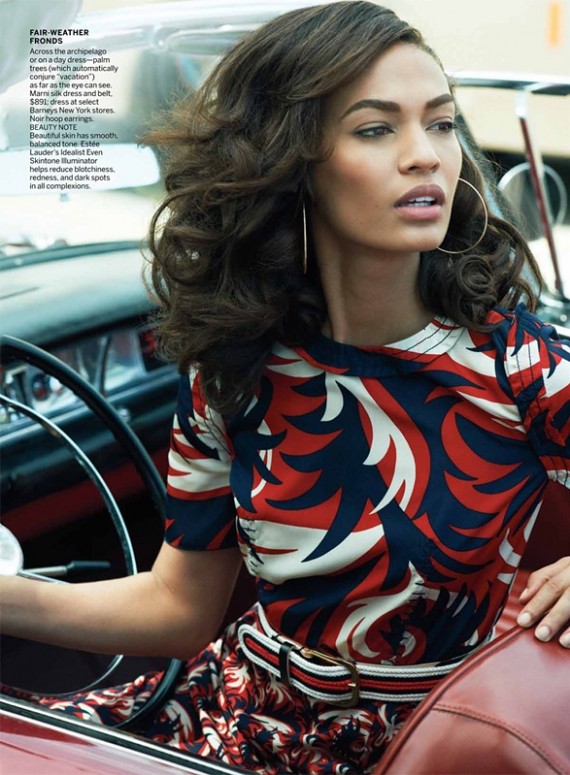 Joans Small modelling career would make anyone, including me, want to walk a few runways in her shoes. 
The Peurto Rican born beauty's resume is astounding.  She has campaigns with the likes of Calvin Klein, Chanel, Tiffany & Co, Estee Lauder, Hugo Boss Womenswear and H&M, and has appeared on the covers of Elle both in the U.S. and in Europe.  In January 2014, she is set to be on the cover of Vogue Germany.  She has spread her wings (pun intended) and strut her stuff as a Victorias Secret Angel.
She's a favourite among the industry's top designers and her feet must be tired from walking in every freakin' show you can think of this past season, including Givenchy's Spring/Summer Men's Show! Yup, that's how good she is!
With such few opportunities given to models of colour I'm happy to see Joan doing so well and hope that doors will open for others coming behind her.  Bravo Joan!
Is it just me or does she have a striking resemblance to …Beyonce?