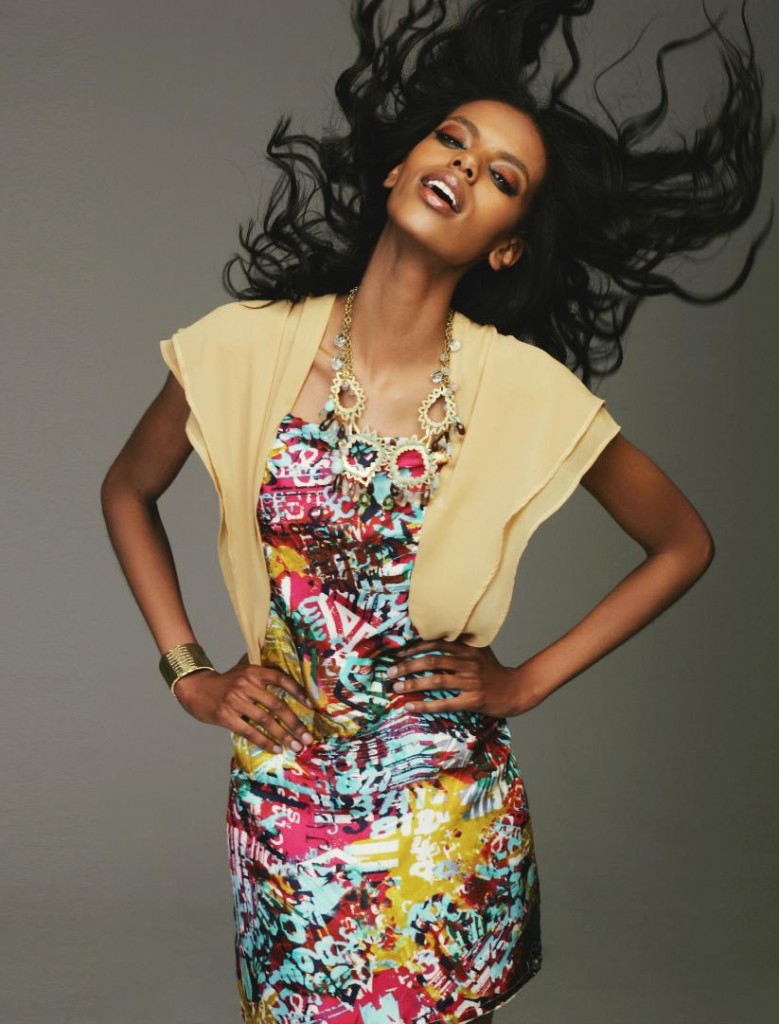 (Ok, so I'm a little late with this but) I've seen Grace Mahary on almost every runway this past season. Her beauty and quiet confidence are intriguing and it makes me want to get to know her.  Especially because she's a(lso) Canadian!
The Alberta born 22 year-old states she was a far cry from modelling, growing up as a tomboy and loving basketball (not insinuating that the sport makes you a tomboy).  The persistent Elmer Olsen saw something in her and coaxed the Eritrean native to give modelling a shot, though a knocked out tooth on a failed rebound is what really gave her a push.
In '05 she won the Elle Canada Model Search and in '09 appeared in Trey Songz music video for 'I Invented Sex'.
Despite having been focused on school and basketball, Grace has taken to the modelling work pretty well and so has her family.  And her sucess has certainly helped.   She's booked some great shows including Givenchy, Marc Jacobs, Prada, YSL and Chanel to name a few.  She's also appeared in Elle Canada, Vogue Germany and V Magazine.
I'm certain we're going to see a lot more of Grace and I'll be supporting my fellow Canuck all the way! Bravo Grace!