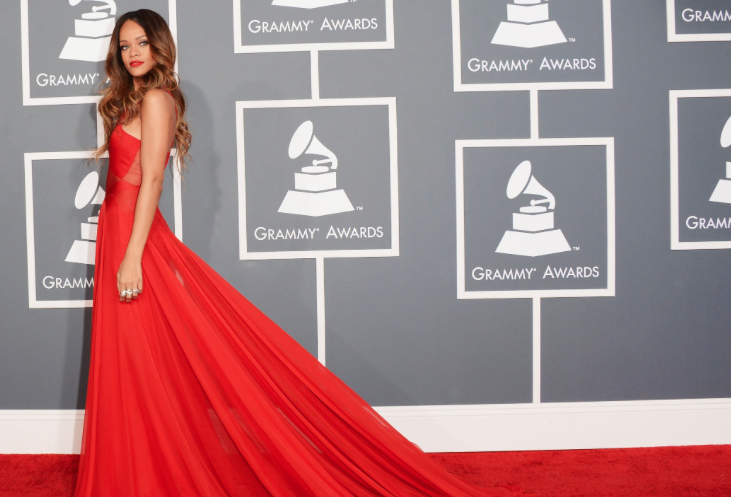 Rihanna will be officially joining the big leagues this June as a she receives the CFDA award, joining the ranks of other recipients such as Iman, Lady Gaga, Nicole Kidman and Kate Moss. 
Love her or hate her, Riri is the ONLY one in my opinion that can take a pair of silk pajamas (see below) and make them wearable.  Everything this lady puts on just works for her so don't try this at home kids 😉
Her style has inspired millions and "has had an impact on popular culture on an international stage" hence the prestigious Fashion Icon Award.
From Barbados to the world stage, Rihanna will be sure to keep inspiring designers and us all for many, many, many years to come.  Bravo Riri!!
Here's a look at Rihanna's style over the years.
Do you dig it?