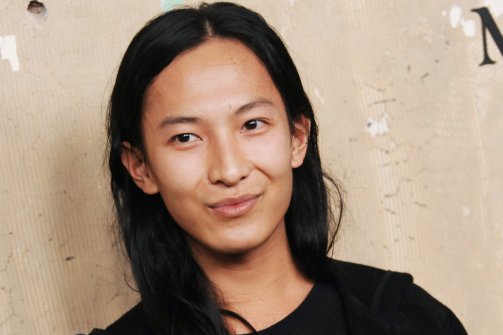 I've admired Alexander Wang for a long time. Young and gifted, the boy wonder has established himself as a force in the fashion industry, so its no surprise he's H&M's latest collabo.
Wang moved to NYC at 18 to try his hand at designing and boy did it pay off! After dropping out of college and getting industry heads' attention with his line of cashmere sweaters, he went on to launch his collection two years later.  And the rest they say, is history.
The Balenciaga creative director is also known for being a celeb favourite with followings from Zoe Kravitz, Rihanna, Gwenyth Paltrow and the Kardashians.
I'm excited to see how his work will translate to suit the H&M customer and that we'll be able to have a coveted piece of his.  November could not come any faster!
Here's a look at his Fall RTW 2014 collection.  Wonder if we'll see any of these looks…
Are you a fan of Alex Wang?