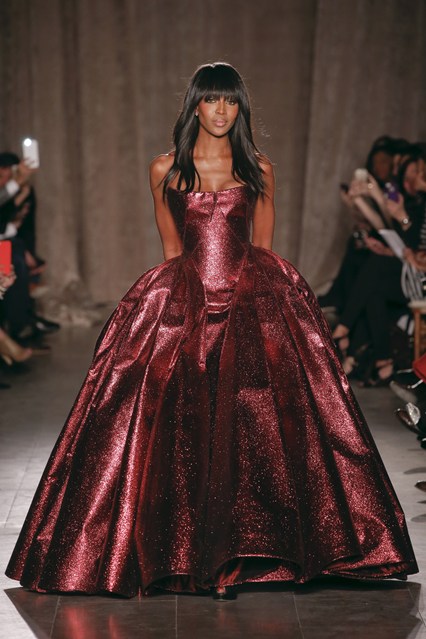 Can someone check and see if they found my edges?  Because Zac Posen just snatched off all of them with this darn collection!
Between throwing in the Queen of the catwalk (Naomi) to tossing in Alek, Riley, Herieth and Canada's own Grace, I'm just beside myself with excitement!  The latter are looking all kinds of fierce in those shades. Werk it girls!
I have always enjoyed Zac Posen's designs and this collection is no different.  Simple and elegant.  You can't ask for much more.
Zac is clearly putting other designers to shame with this roster.
I'll say it again: DIVERSITY MATTERS!!
See for yourselves…