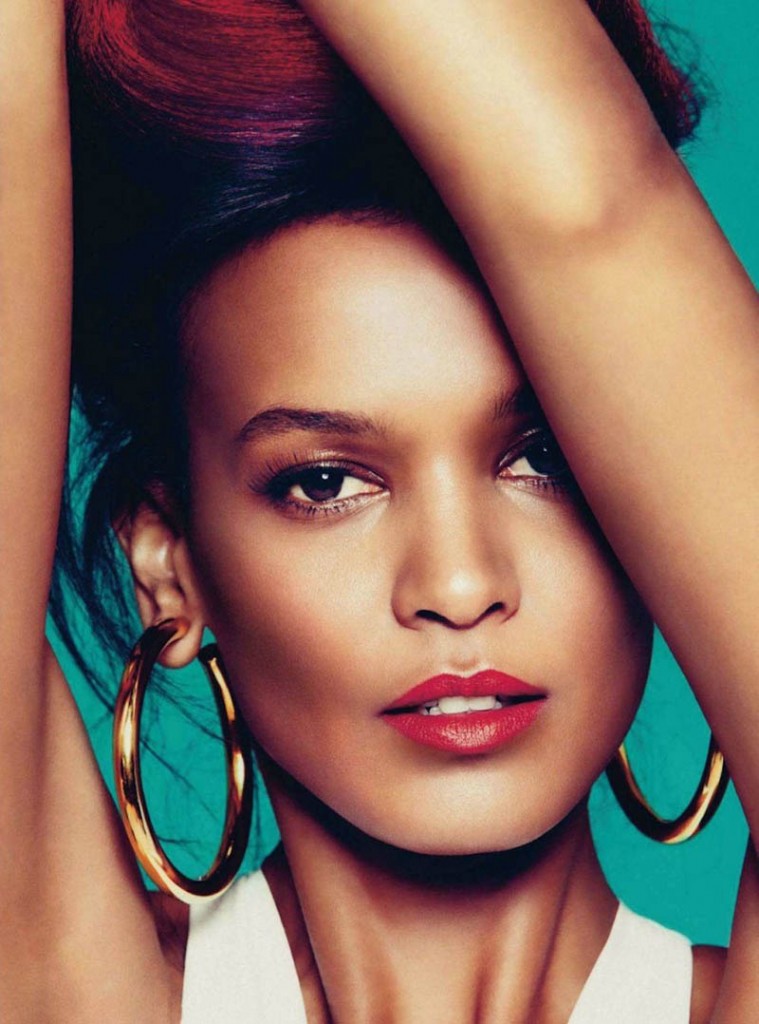 Liya Kebede is by far one of my favourite models. 
I've been captivated by her for years and every once in a while I think about her and wonder what's shes up to these days. Well, most recently she's been featured in Vogue Italia.  While I'm not a fan of the spread …Liya's literally been sitting pretty since she landed her modelling gig.
The Ethiopian native has modeled for every major designer you can think of from Cavalli to A. Wang.  She has appeared multiple(3 to be exact), times on the cover of US Vogue as well as on Italian, Spanish and French Vogues.   She has also graced campaigns for Tommy Hilfiger, Gap, Louis Vuitton, Revlon and Dolce and Gabanna.  She made history in 2003 by becoming the first black model to represent Estee Lauder. Hello! 🙂 Don't even get me started on other magazine covers and editorials.  This lady is a force to be reckoned with!
Perhaps more than the modelling of course, my most favourite of her roles is that of Goodwill Ambassador for Maternal, Newborn and Child Health at the World Health Organization.  Through her organization (named after her) Liya has continues to stay connected to her roots and is actively engaged as a maternal heatlh advoate to improve the lives of the women in her native land.  In November 2013, she received the Role Model of the Year award for her foundation's work.
Her beauty is undeniable and she has a heart of gold to match. Bravo Liya!