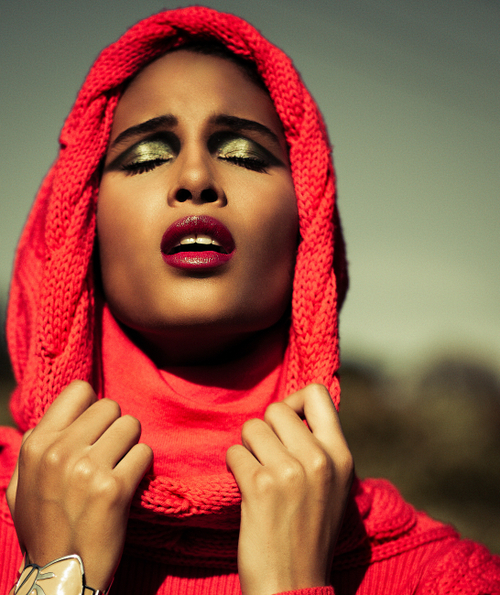 While I'm happy for Cindy Bruna being the third woman of colour to be featured in a Prada campaign (the first was Naomi 20 freakin' years ago, then last year Malaika Firth), it still leaves a bad taste in my mouth.
Come bloody on Prada (and everyone else for that matter)!! Seriously.  But this post is about Cindy, so I digress.
The gorgeous French model has been on my radar for a while now, and like my girl Grace Mahary everywhere I turn, there's Cindy, stomping her way down another runway.
The 19 year old's career is rising fast with appearances at the Victorias' Secret Fashion Show last fall, to bookings with the likes ofGivenchy.  She is the first model of colour in history to land a Calvin Klein exclusive. Talk about career milestone!
She also landed a Vogue Italia cover and was named one of IMA(Inoubliable Model Army)'s Top Ten Newcomers.
Cindy has a strong sense of self and a winning attitude in an industry that can literally eat you alive.  She approaches her work with confidence and a positive attitude.  She knows who she is and that is a head start all on its own. Bravo Cindy!