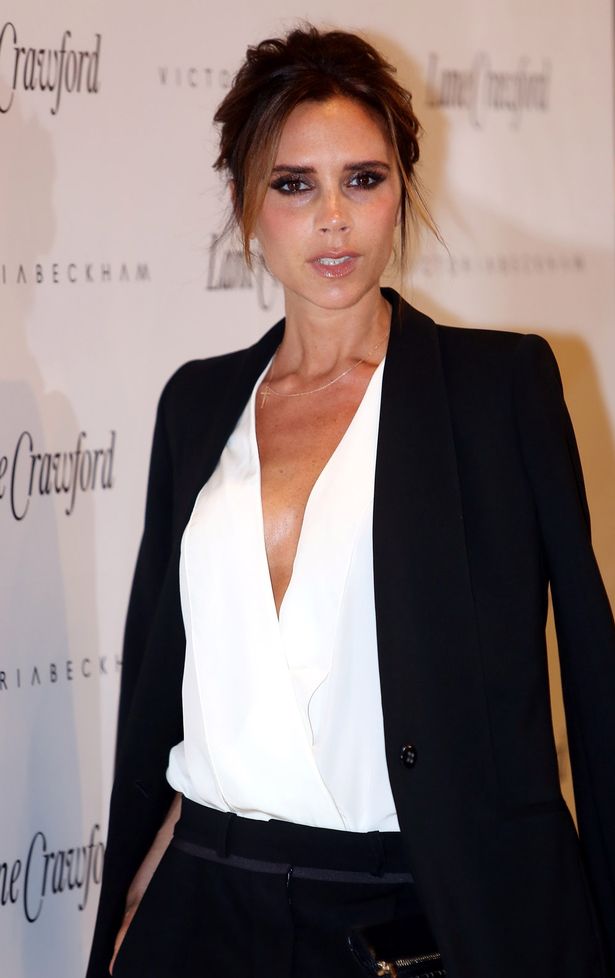 I've been looking for an excuse to finally blog about Mrs Beckham and I found it! 
Whenever I see Posh I just wanna snap my fingers and say WERK.IT.GIRL.
Mrs B's opening up her first free stand alone store in the Fall in London and I'm pretty excited to say the least. I know my sister will be too.
I've fancied Posh's sense of style for a while now and I'll admit I've frowned a few times at some of her collections, but the lady has an impeccable sense of dress.
I especially love how she's managed to make pencil dresses and skirts (over the knee) look chic and sophisticated (as opposed to long and unflattering of course).
Probably the best thing about her sense of style is that it's simple and effortless.  She knows her body, lets the clothes stand out and speak for themselves and doesn't over accessorize (except when carrying Harper, but she can over accessorize with Harper any day 😉  )
So call her stuck up all you want she's doing pretty well for a girl that started out doing this.
What do you think of Victoria Beckham's style?
Love it? Hate it? Don't care for it?