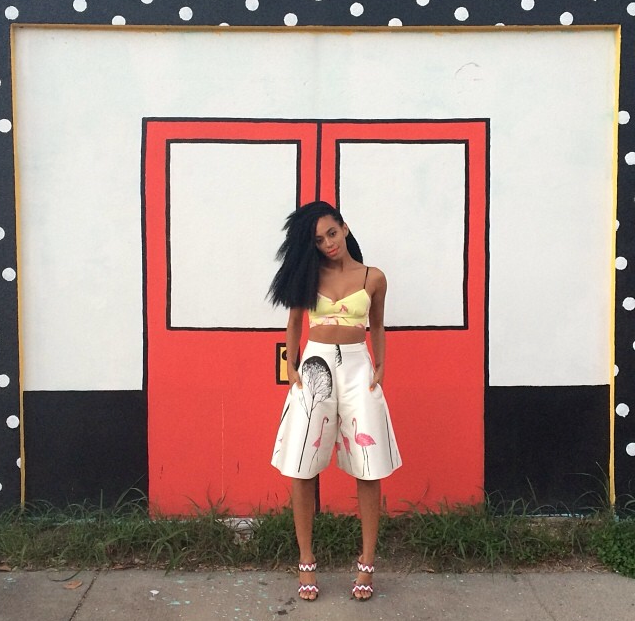 I think Solange is pretty underrated fashionwise. Beyonce may be Sasha Fierce but Solange's fashion is fierce all day, everyday.
Joan (Rivers) has taken many a hits at her 'living in the shadow' of her big sister ('yonce), but when it comes to fashion, I'm afraid Bey has a LOT to learn from her little sister.
Solange has not only stuck to singing but has spread her wings into modeling, producing and Dj'ing, all of which she has been pretty successful at.  She also recently collaborated with Puma as Creative Consultant for the Women's Lifestyle Category.
I adore and respect her fashion choices because they are fearless, fun and are her own.
I always look forward to what she'll wear even when I know it will be something totally outrageous and that I'd never consider, but that's the beauty of it all.
She doesn't follow or copy trends and it makes her stand out in the crowd.
She's confident and I think thats what I love about her the most. Bravo Solange!
Here's a look at her impeccable style.