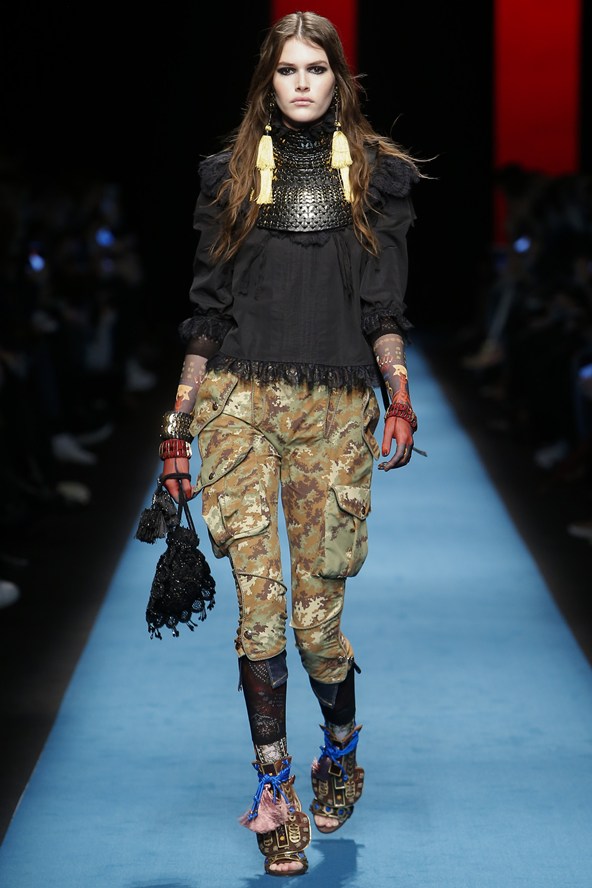 Ahh one of my fayyyvourite fashion cities! So much to look forward to and they step their game up BIG time.
DSquared2. Mannn, this collection got me excited! I've secretly missed wearing cargo pants and this is all kinds of rocker chic. Let me remind you that DSquared2 is also responsible for Beyonce's Superbowl ensemble. 
Stella Jean. Here's my Stella!! 
Alberta Ferretti. Alberta's holding my attention.
Jil Sander. Jil Sander means business and I LOVING it!
daf