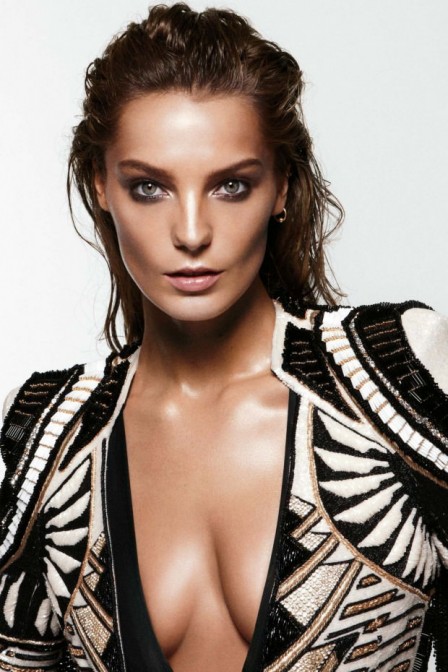 Somewhere along the way MANGO went off my radar until now…hello Daria, bye bye Miranda!
The 29 year old model extraordinaire has replaced the Victoria's Secret angel and in my opinion its a welcome switch!  Daria is (imo) way better suited for the brand than Miranda and certainly has the body of work and IT factor to carry and front the brand.
I mean, this is a girl that has graced multiple covers of Vogue both American and European, and has been the face of campaigns such as Lancôme and H&M.  She is arguably one of the most recognizable and successful models to have such an outstanding career and at such a young age! Dare I say it, she is just as highly coveted as Kate Moss.
With her humility intact and her gorgeous face un-botoxed (yes, I made that up) Daria will continue to be one of the industry's most sought after models. Bravo Daria! We are proud of you!
Here's a behind the scenes look at her upcoming campaign shoot.