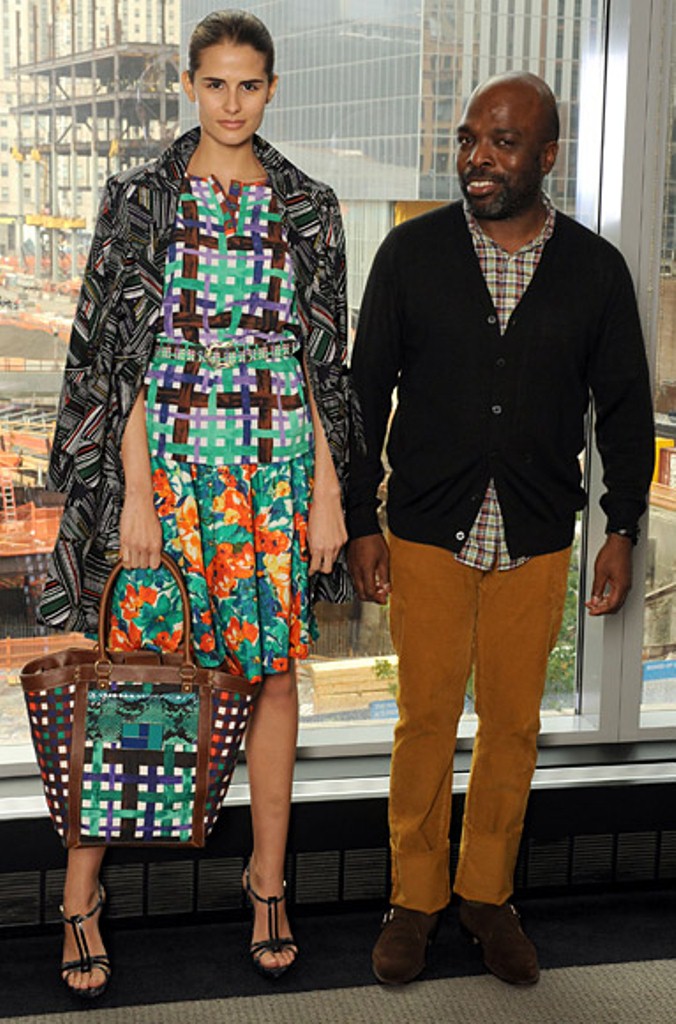 There are very few male designers that catch my attention and tug at my fashion heart strings.  Duro Olowu…where have you been all my life?
The native Nigerian and London based designer launched his line in 2004 and his bold prints and savvy silhouettes have the fashion world talking.  The lawyer turned designer has a real eye for what women are looking for and designs with a real person in mind.  He has me in mind that's for sure!  And Mrs O! It doesn't get any better than that.
The colours and prints stand out like the shapes in a kaleidoscope only way more beautiful on the body 😉  They remind me of traditional African fabric and I can see that perhaps he takes inspiration from the fabrics from the continent.
I really ought to up my male designer research game because I just found out that this past Spring he collaborated with U.S. retailer JC Penny!! And I missed it (of course)! I am severely gutted! GRRRR… Duro, you dey no have leftovers oh! A girl can wish right?
Bravo Duro! You have (more than) arrived!
Here's a look at my fav pieces from his Spring/Summer 2014 collection. I'd love to see Anna Dela Russo in one of these capes!
What do you think of Duro and his fabulous work?