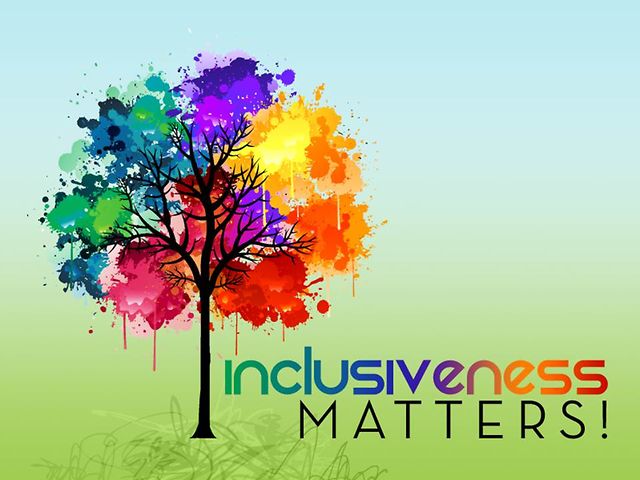 I attended a workshop last Friday entitled: Introduction to Accessibility.  I was initially ambivalent about the topic but by the end of the day I was left feeling inspired and even a little teary.
I'll admit I wasn't stoked to get up that morning becauseI had worked the night before till 11pm, didn't fall asleep till after midnight, then my toddler woke up at 3.30am so yes, I might have not been in good spirits. But I digress.
Before I get into it, let me tell you its not been the first time I've encountered the awareness to be more inclusive.  And I have my Dad to thank for that.  As part of his time as Rotary Club President we went to different charity events and once we went to an orphanage that had kids with disabilities or as they called them back then, handicapped.  I didn't realize at the time I was learning a huge lesson.
I was moving around most of the day following the adults being shown around, etc and didn't expect to get anything out of it.  A small group of kids and I were left in one room with a few of the orphans, I remember one of the girls answering a question saying "just because I'm on cruches doesn't mean I can't help myself.  If I fall I don't need you to come and run to pick me up, I can get up on my own".  I was amazed and ashamed all at the same time.
Before this workshop I had never heard of Variety Village and the amazing work they do with individuals with disabilities but also with those without.  They celebrate all abilities.  It is a wonderful centre that allows children (and adults) to reach their full potential and participate in activities like every other community centre.
Our trainer, an Olympic champion, was a polite, funny and eloquent speaker who revealed that it was his first time facilitating a workshop on his own.  If he hadn't walked towards me and eventually revealed he had a disability I wouldn't have realized he had one.  He put us through an intense activity that challenged how we communicate by taking away our ability to see, touch and speak.  He also reminded us about our perceptions and the ignorance that comes with living as a person with a disability.
We were shown a poster of a boy whose achievements were named but the headline stated that he had Down's Syndrome, which totally overshadowed his achievements.  "We are not our disability", our trainer emphasized.
This was not illustrated more poignantly than by our last speaker Nicole who is an mulitple Olympic winner in swimming (can't recall exactly what type) but the girl is pretty bad ass.  She is fit, confident and has a can do attitude.  Her mother was smiling beaming by her side and it made my heart melt.  Despite the challenges that she's faced with Nicole and her older two brothers you wouldn't see an ounce of negativity in her voice or on her face.  Her children are healthy, successful and most importantly happy.
Our day ended pleasantly early and though I was happy to go home after an exhausting week, my day at Variety Village reminded me that just because people are disabled, doesn't mean they are helpless or hopeless for that matter.  Thanks Dad and thanks again Variety Village.
If you're not familiar with Variety Village, check it out and follow them on twitter! 🙂
I think this TED Talk of Maysoon Zayid is fitting. She's brilliant! Enjoy!

And here's a pretty amazing commerical about inclusion and friendship.