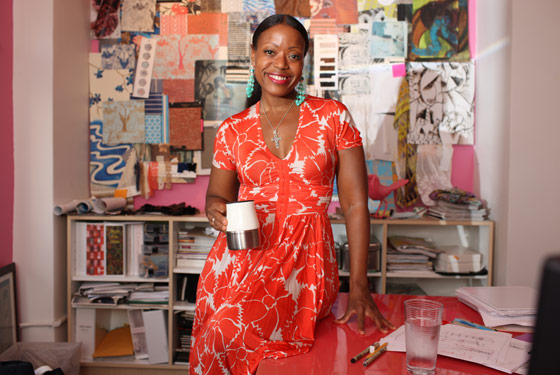 Tracy Reese can dress any and every woman.  The busy mom, the single girl on a night out with friends, the executive chairing at her board meeting, the woman giving the keynote speech at her company's AGM and even the first lady at an inaugural address-just ask Mrs O 😉
From season to season Tracy's designs remain constant with their elegance and sophistication.  If you're looking for a classic frock Tracy's your girl!
Prior to establishing her company in '96, she spent time developing her skills at the coveted fashion house of Perry Ellis where she served as a director.  Since its inception, her line has made her a go to gal among the who's who of Hollywood.  Her second line Plenty, is a more playful collection to her main one.  Prints, intricate patterns and bold colours are never overused with Reese because she is a true craftswoman who knows her customer.
I'm not at all surprised to learn she's collaborated with quirky retailer Anthropologie more than once.  There are some seriously charming frocks on hand! Damn it Tracy!
Below are some of my fav pics from her Resort 2014 collection.  I'm loving the mix of cool and pretty, and like I said, her garments will suit any woman at any stage.  Bravo Tracy!