On Quinta Brunson's unstoppable fashion game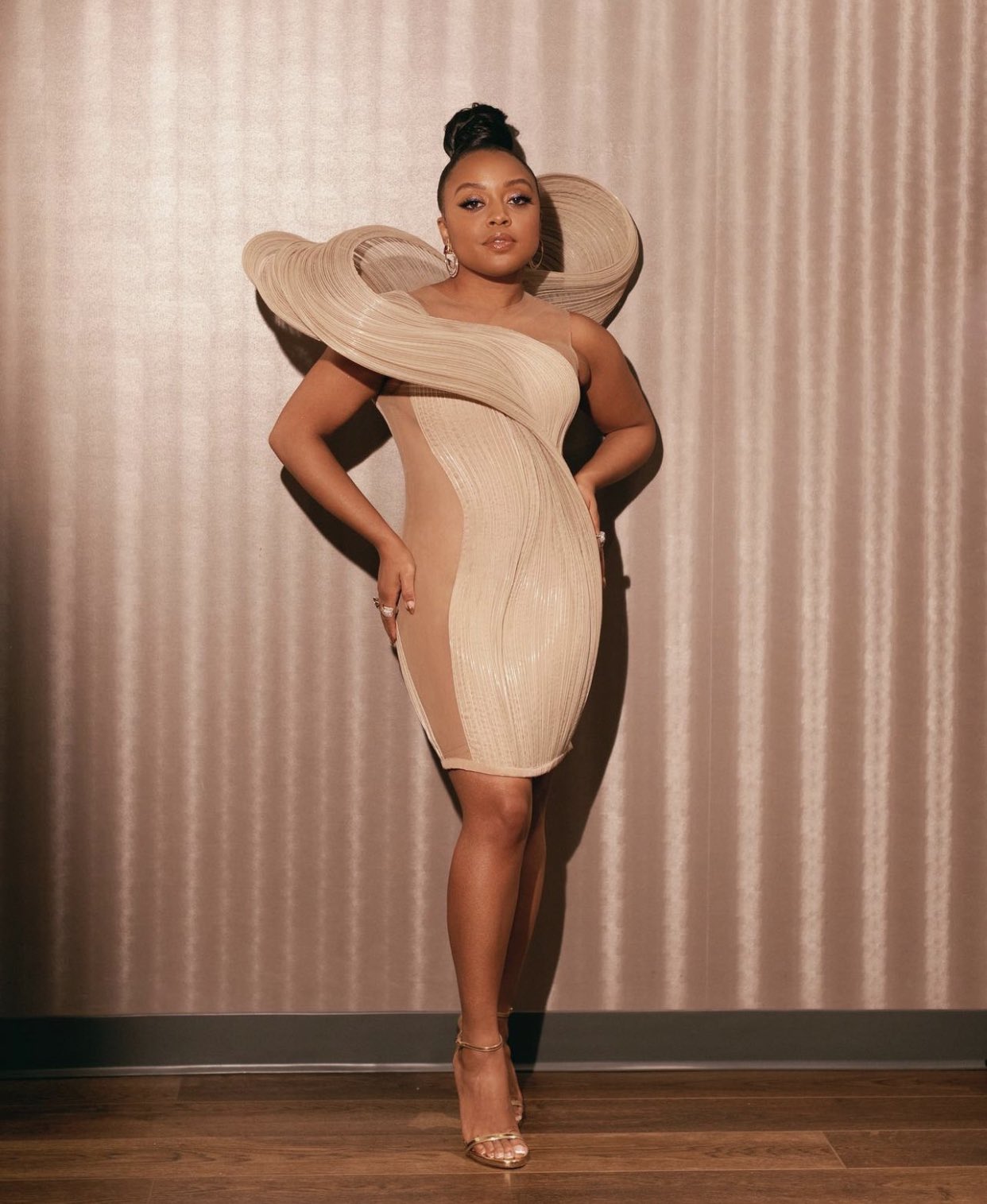 Who is Quinta Brunson's stylist? I need to know, and I need to know NOW! When I saw this shot of her tweeted by @MeFeater, it took my breath away. Even my hubs was enamoured. Also, shout out to this work of art by Gaurav Gupta.
As y'all know, I love me some FA-SHON! but what I love even more, is when a celebrity's style is soo GOOT it arrests my attention long after events have been forgotten.