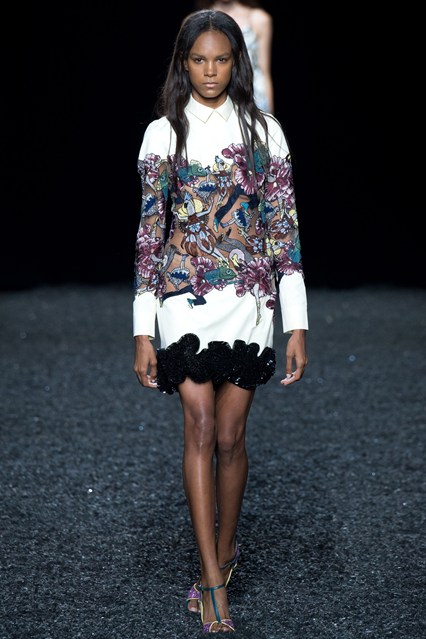 I've been a fan of Mary Katrantzou ever since I saw Keira Knightly in one of her amazing dreses, and this collection is no different.
It has an underwater vibe that will not let you sink even if you were being pulled down by the largest piece of algae.
It's nothing short of creative and brilliant.
See for yourselves.