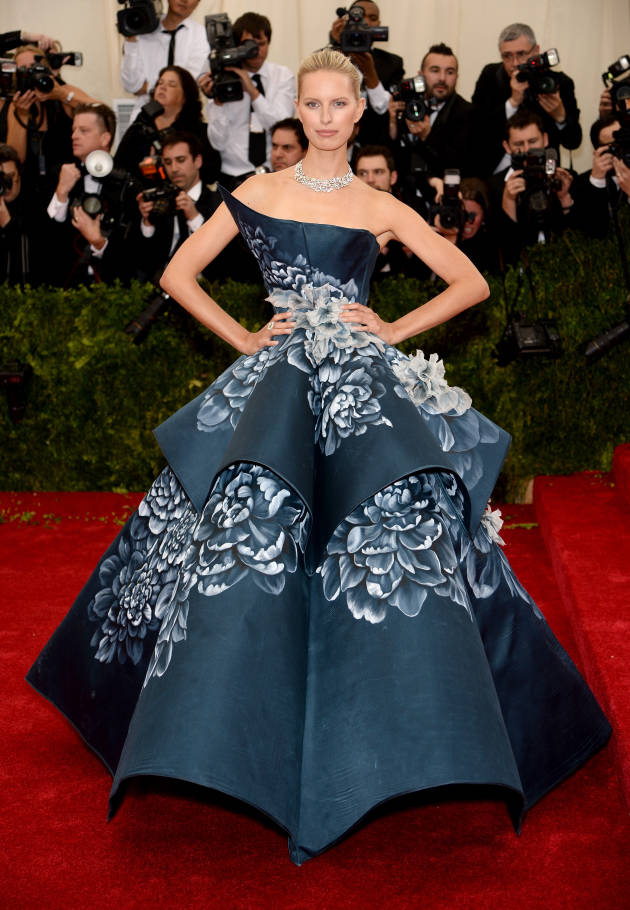 Karolina Kurkova in Marchesa.
Why you ask? 'Cause if you're going to a ball as significant as the Met Gala you want to be a showstopper.  Karolina got that memo.
Here are some of my other favourite looks:
Sarah Jessica Parker in Oscar de la Renta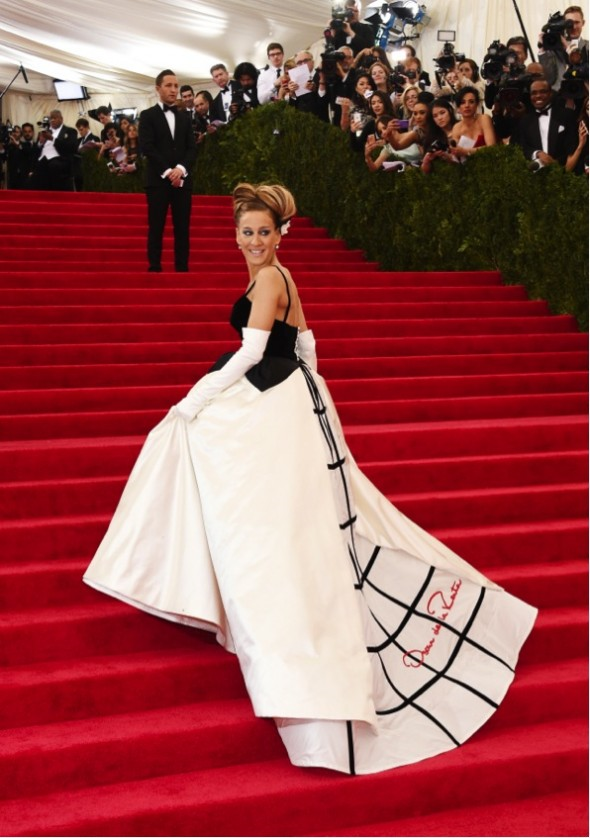 Joan Smalls in Vera Wang-what do you expect from a gorgeous model other than more gorgeous?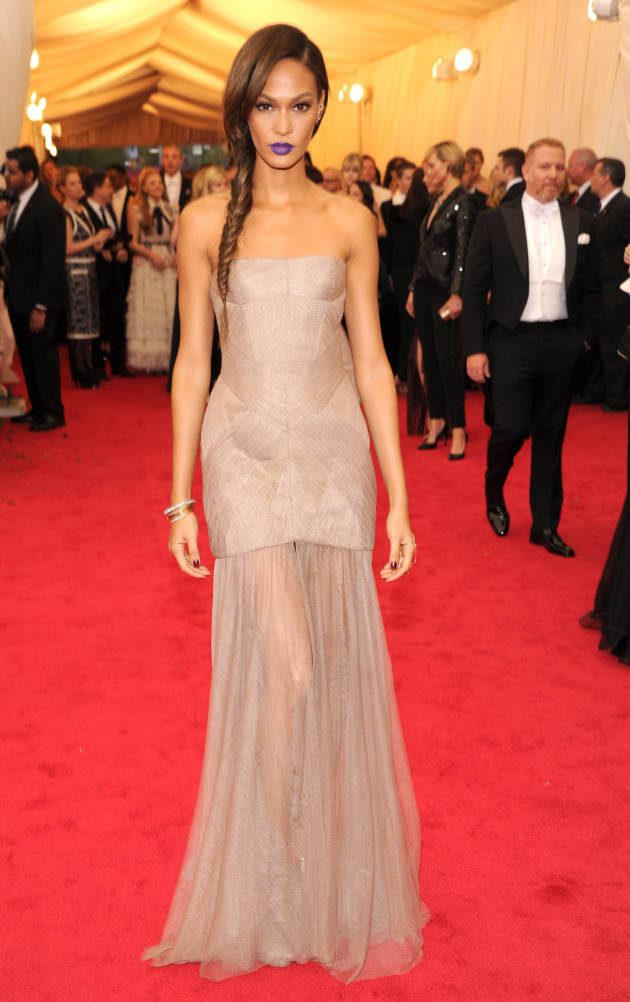 Alicia Quarles in Zac Posen-she shines in that colour!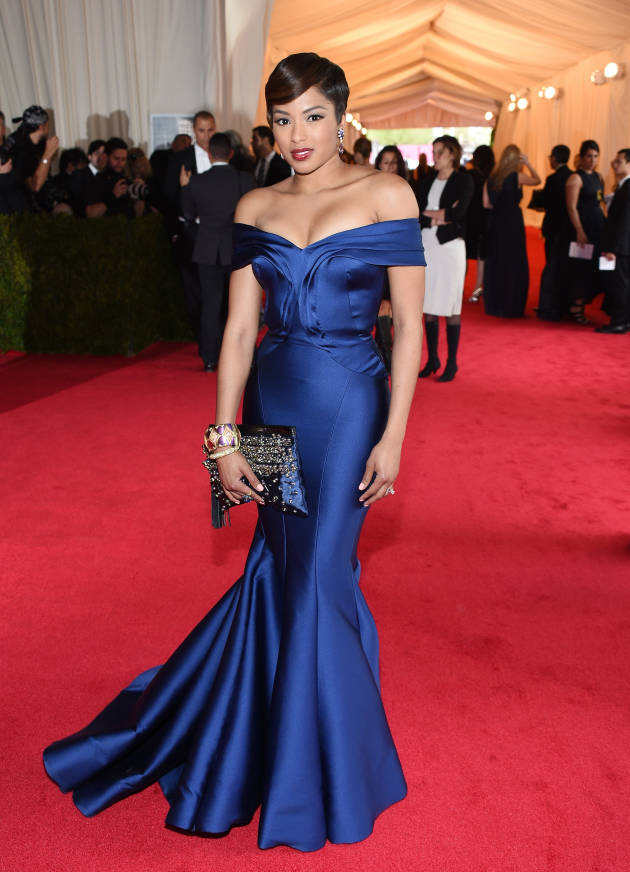 Solange in Phillip Lim-Solange can wear whatever the hell she wants y'heard? Go girl.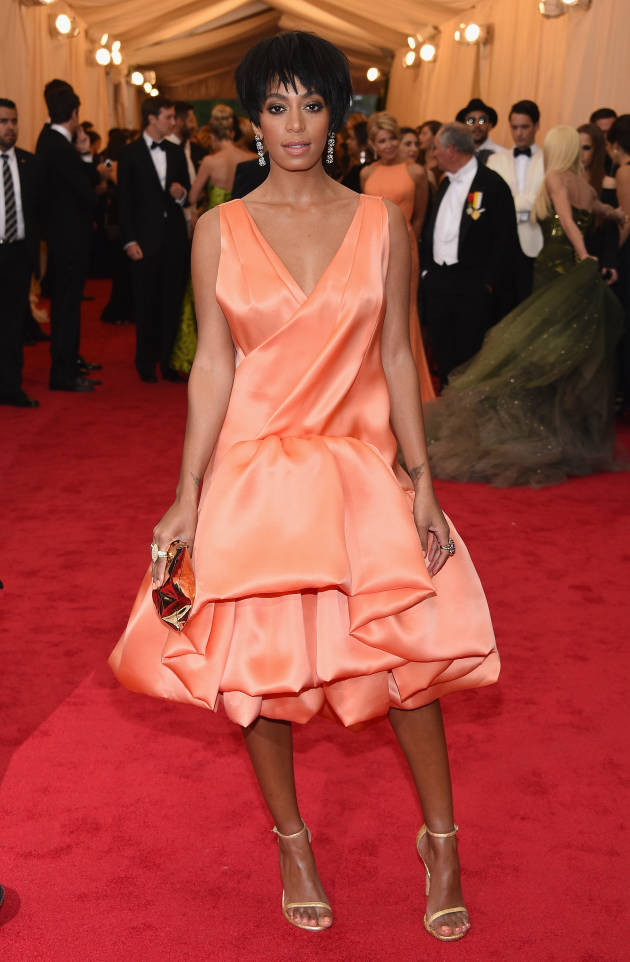 Anna Kendrick in J Mendel-so pretty, its almost perfect.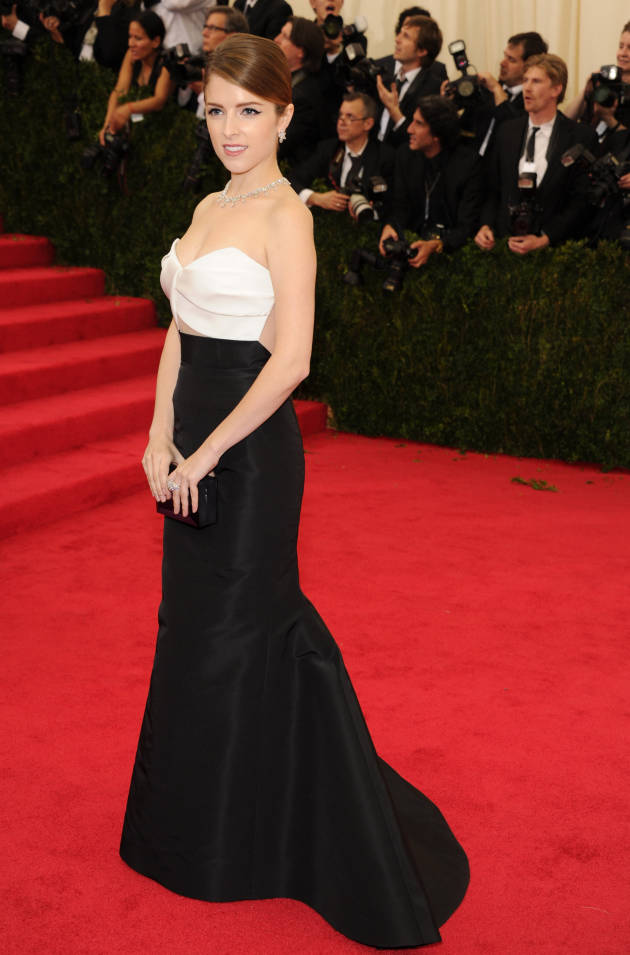 Suki Waterhouse in Burberry-she just looks so pweety I couldn't resist
Emmy Rosum in Carolina Herrera- you know I love florals! Nailed it!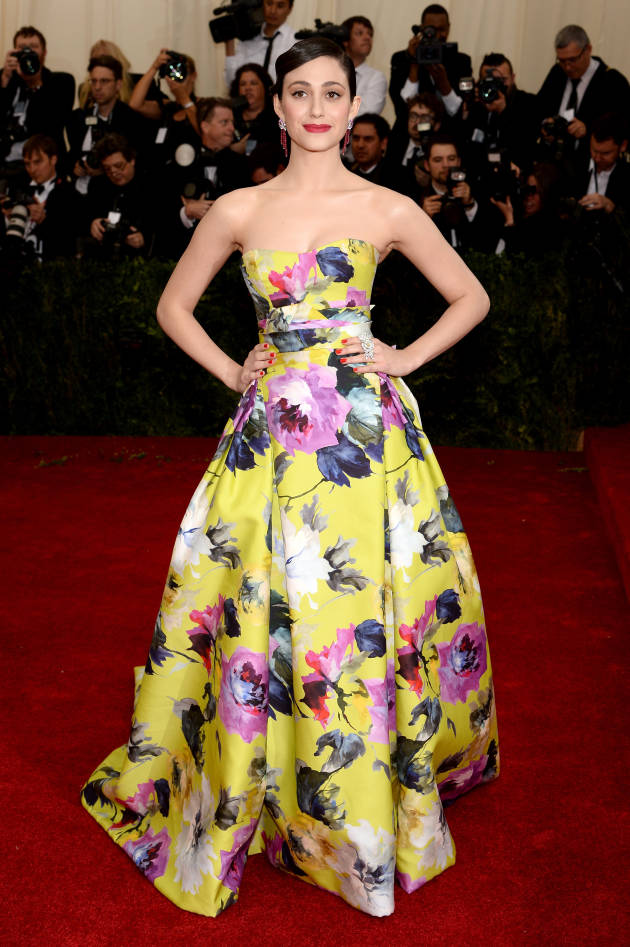 Erykah Badu in Givenchy-Ms Badu looking like the boss she is. Love it!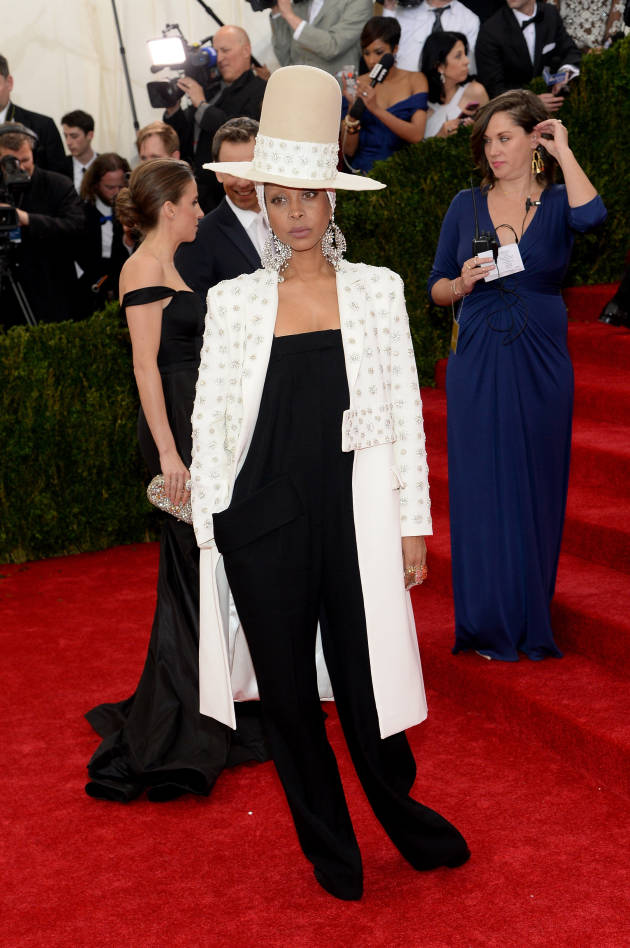 Lupita Ny'ongo in Prada.  Ok, so Prada may have got this wrong, but Lupita can rock anything and still stand out. Go green or go home!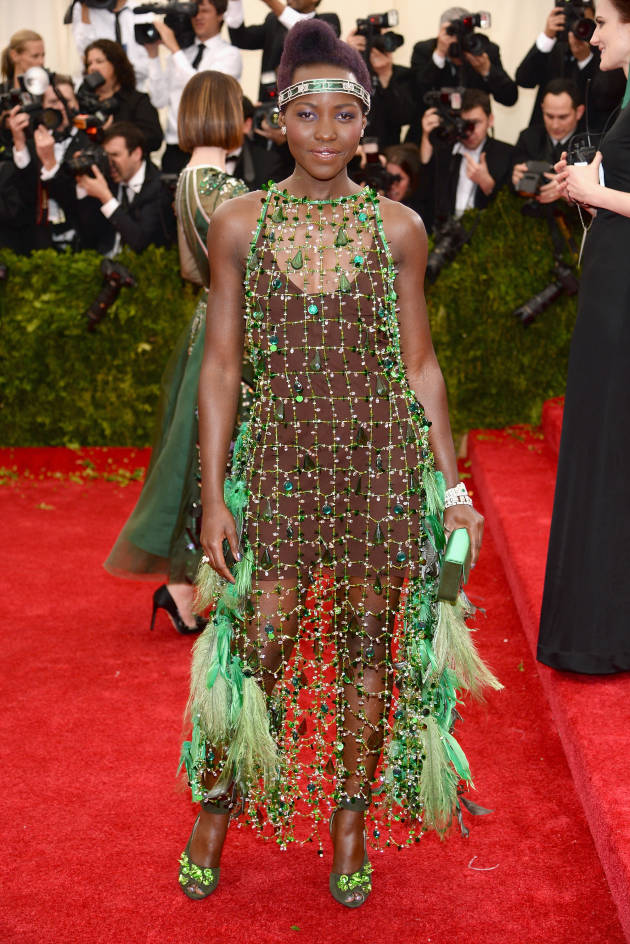 Jeanell Monae in Tadashi Shoji-Janelle can do no wrong. None. Werk that cape girl.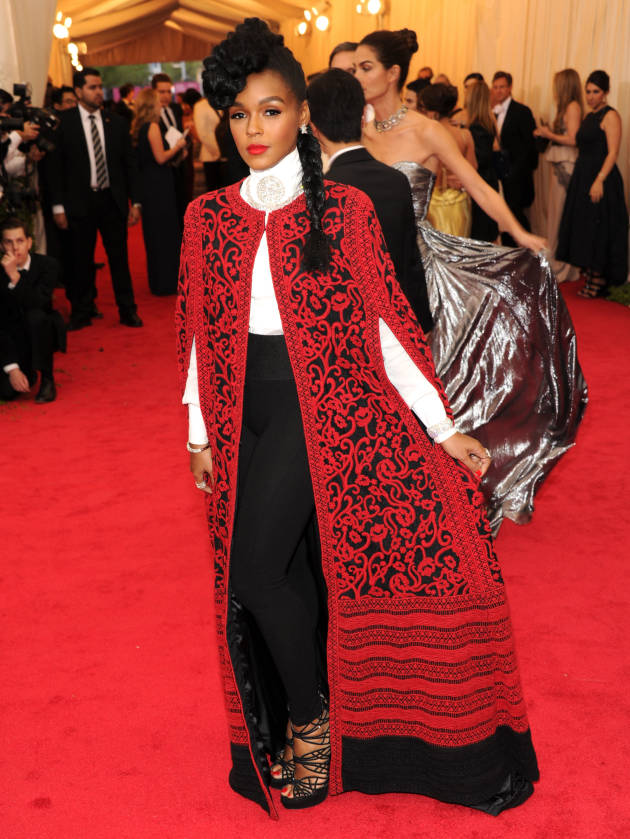 Naomi Watts in Givenchy haute couture-Werk. *snaps fingers*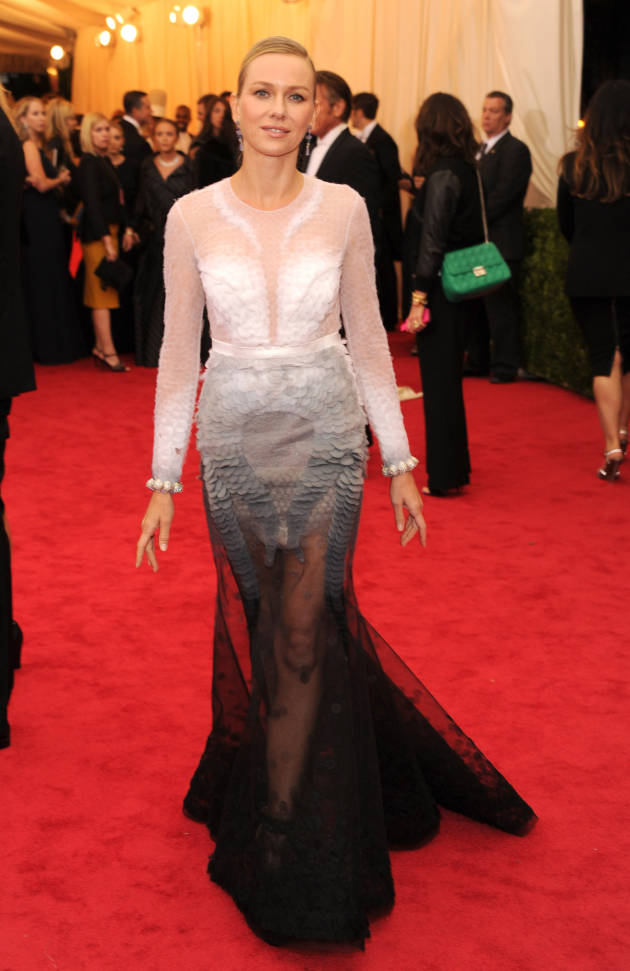 Leighton Meester in Pucci-Golden!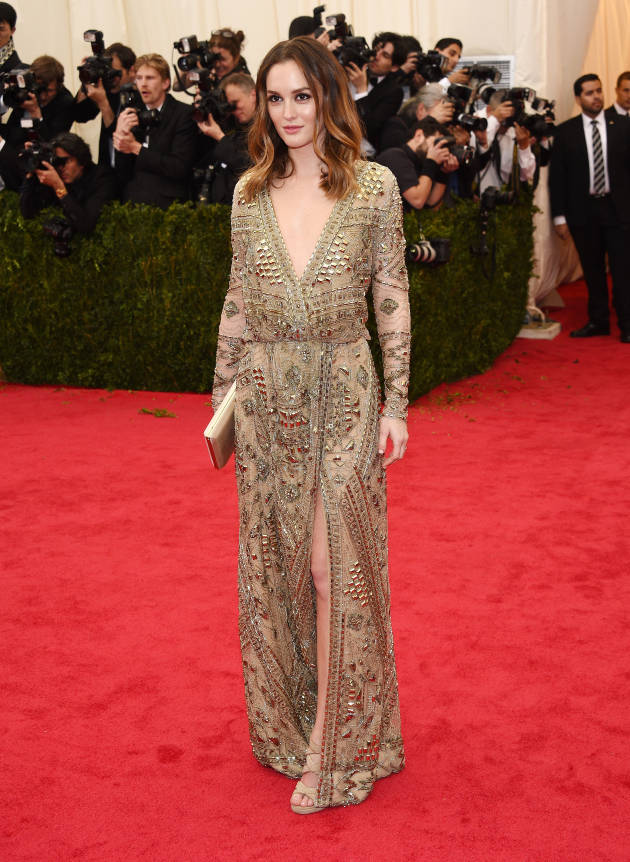 Lena Dunham in Giambattista Valli couture-I appreicate a good Giambattista Valli gown and she looks great. Love it!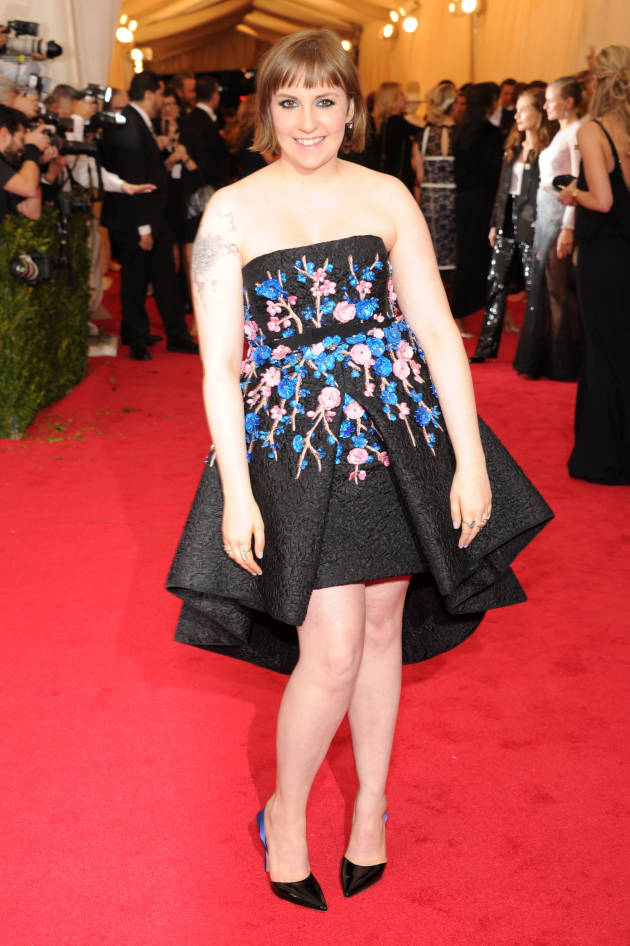 Chrissy Teigen in Ralph Lauren-I like this RL dress and she wears it well.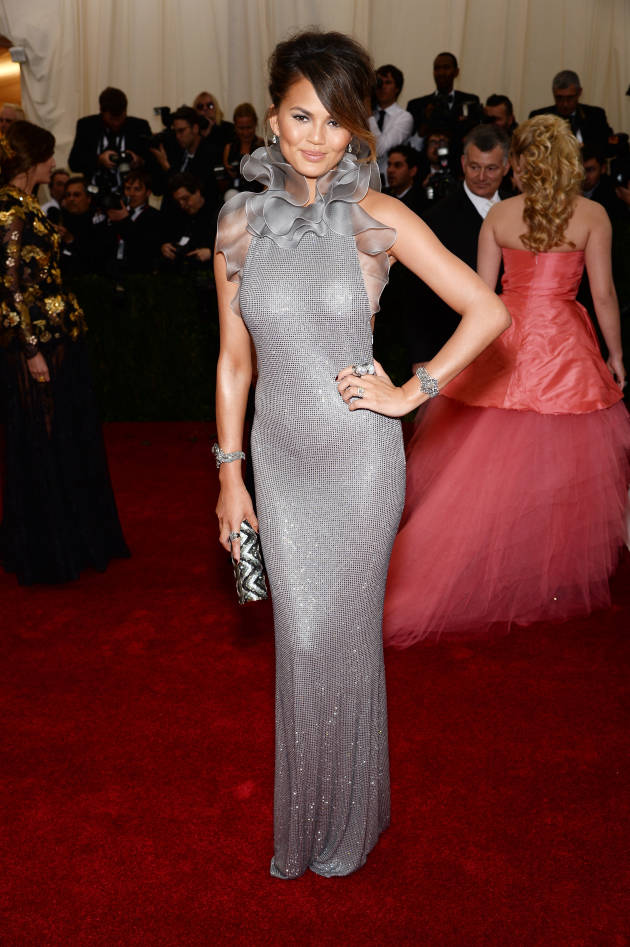 Reese Witherspoon in Stella McCartney-Now that's how you wear a Stella McCartney dress.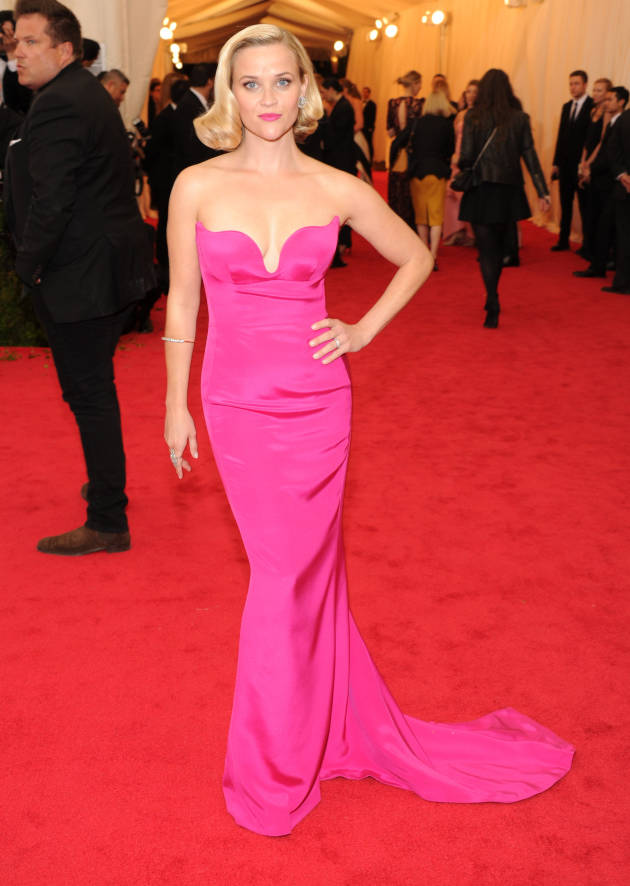 Olivia Munn in Diane Von Furstenberg-Love the colour. Gorgeous.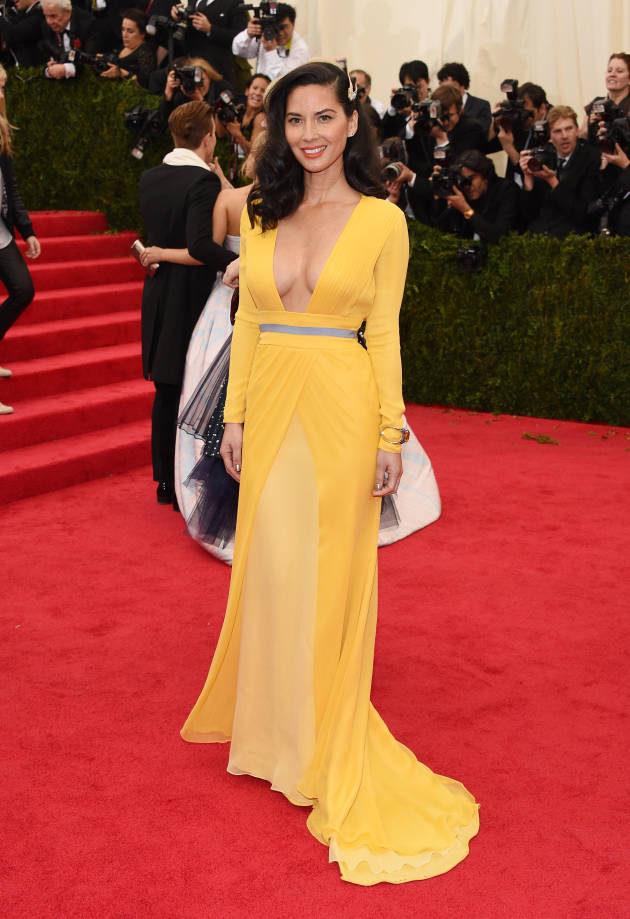 Emma Stone in Thakoon-pretty in pink!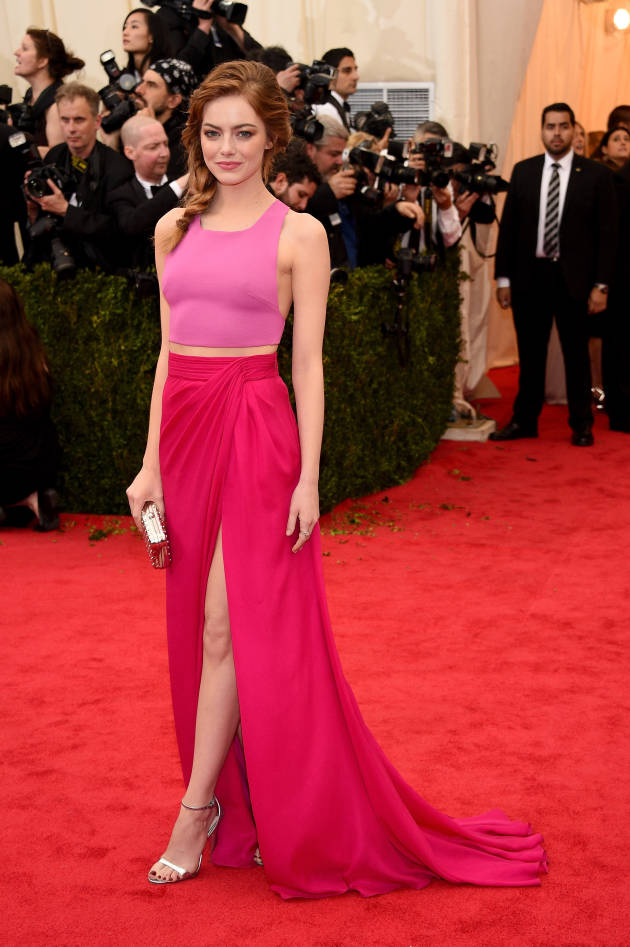 Jessica Pare in Michael Kors-I am obsessed with this dress!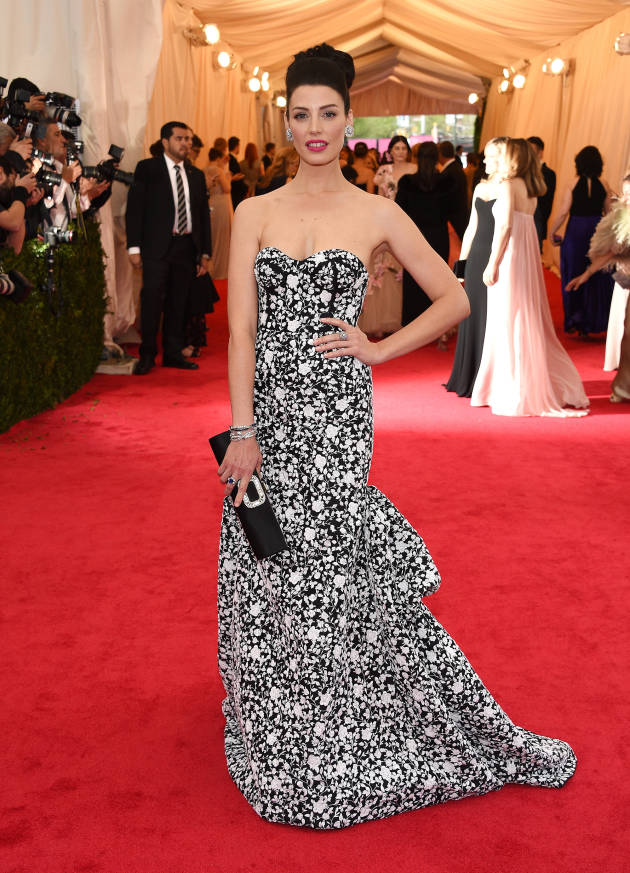 Jessica Alba in Diane von Furstenberg-Simple. Love it.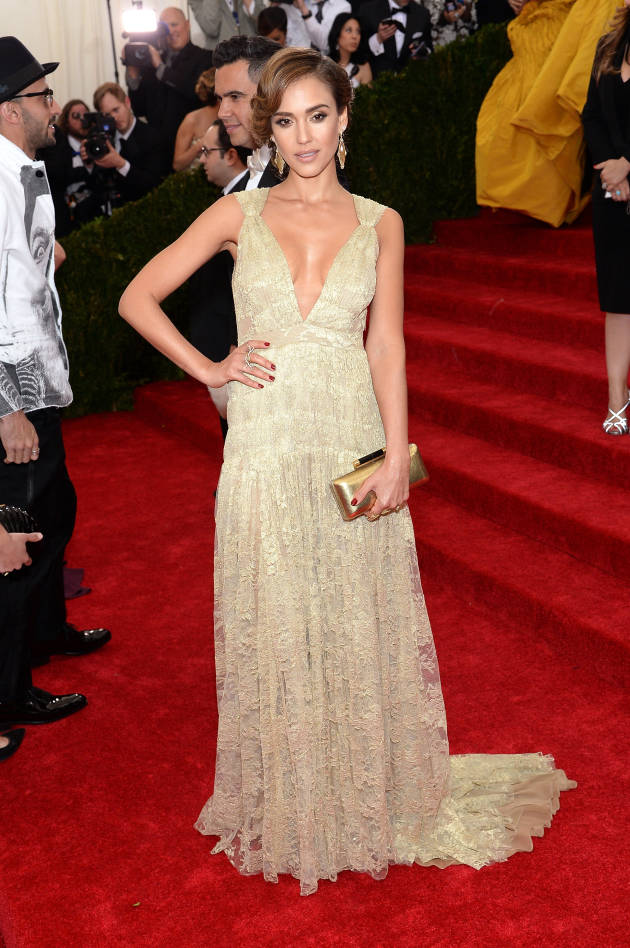 Hailee Steinfeld in Prabal Gurung-I love Prabal and Hailee is adorable=great ensemble.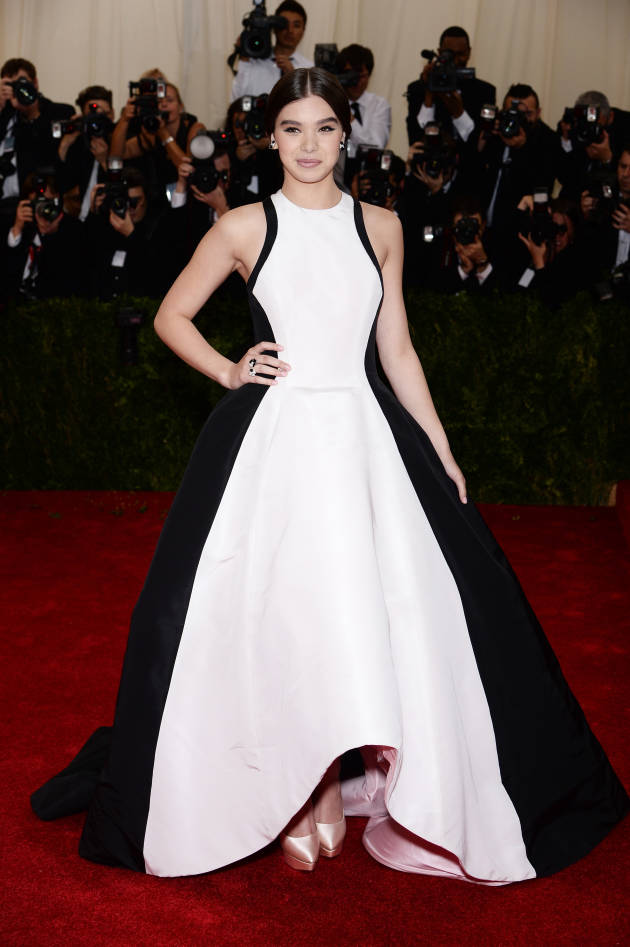 Beyoncé & Jay-Z in Givenchy-I really like the idea of this Givenchy dress. Well executed with the accessory Bey 😉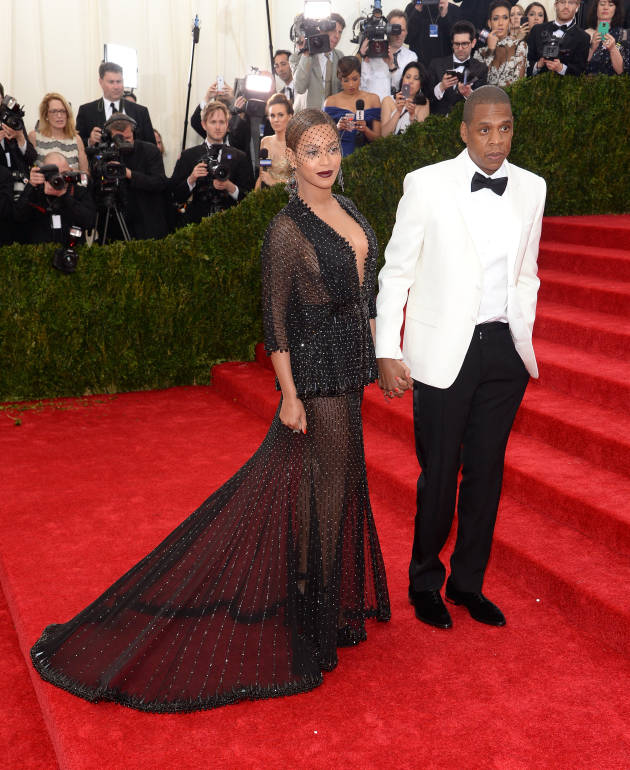 Kim Kardashian in Lanvin-Love me some Lanvin.  She wears this gown well.