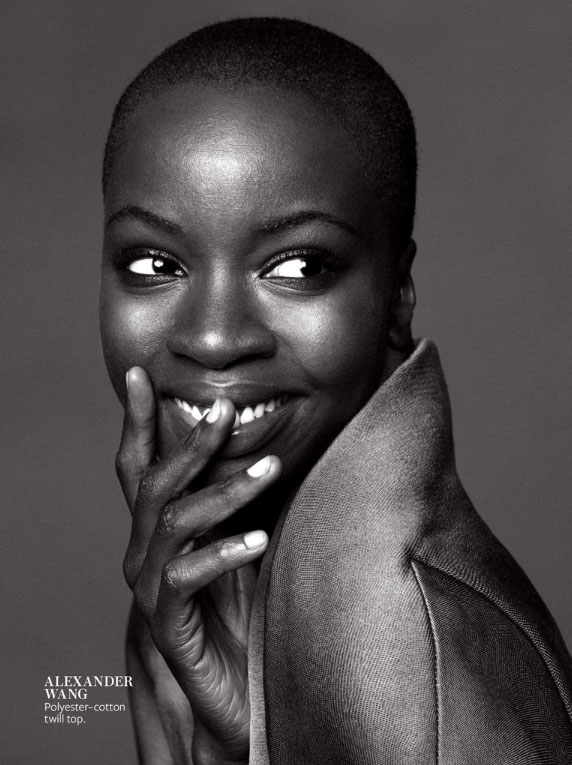 Danai Gurira has been raising eyebrows since her addition to the cast of the HBO smash hit The Walking Dead.  I'm not a fan of the show though I've seen a few episodes here and there.  But I must say I've been drawn to her since her performance in The Visitor and her sheer beauty, talent and confidence that shines through. 
Born in the U.S. and raised in Zimbabwe, the actress and playwright has been rising steadily with an impressive resume way before The Walking Dead came knocking at her door. She is an MFA graduate from New York University Tish School of the Arts and studied Social Psychology at Macalaster College.  She co-wrote and received an award for the off broadway play 'In the Continuum'.   In 2009, she made her Broadway debut in Joe Turner's Come and Gone.  She has made a number of television appearances in shows such as Law & Order and her acting resume has expanded to include movies such as Ghost Town, 3 Backyards, and My Soul to Take.   She most recently received critical acclaim for her captivating performance at Sundance in Mother of George.  I cannot wait to see this movie!
She has an amazing fashion sense and has definitely got my attention with the versatility of her wardrobe.  He natural short cut accentuates her beauty and style and I'm especially glad to see her being recognized by the likes of In Style and More magazines.  Bravo Danai!