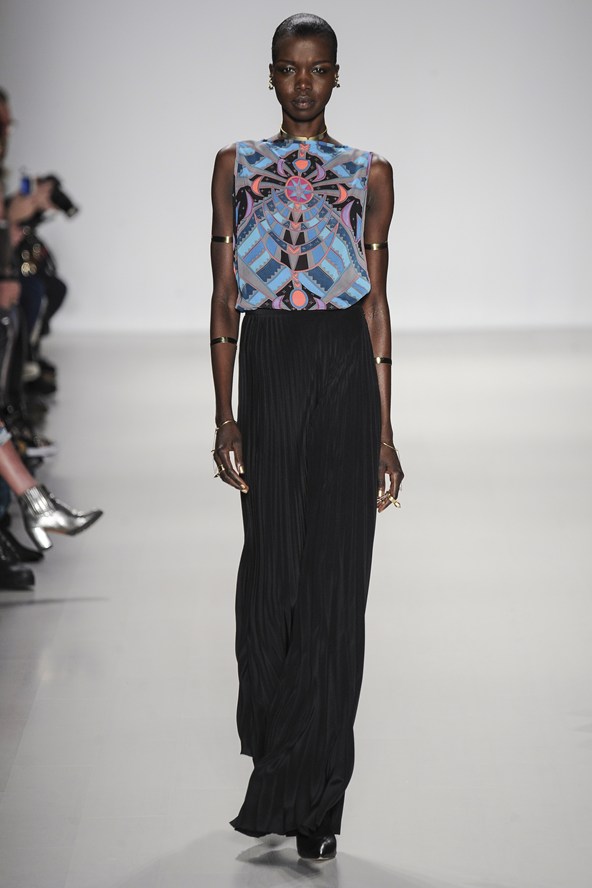 When I look down runways I often wait to see the token model of colour, but not at Mara Hoffman…Mara has multiple black models in her shows and its damn refreshing to see. 
This distinction in her choice immediately tells me something about her and I think it speaks to the kind of person she is.
Born in Brooklyn New York, Mara is a designer who is influenced by her enviornment and this is present in most of her work.  Its obvious that she finds the inclusion of black models necessary because duh, she sees them everywhere and we obviously can showcase her work just as well.
She creates one of a kind pieces and her designs make you sit up and take notice.  In short, she dances to the beat of her own drum.  She's a leader, not a follower.
Often its hard for dark girls like myself to picture our skin tones next to some designers' patterns.  But one does not have to do that with Mara, 'cause she's got our backs girls!! I mean just check out this pic of Lupita (you know, if I get an excuse to slip a Lupita pic in I will lol) looking flawless in this Hoffman bustier. You know I had to find out where she got it! And if you want it, you can get it here.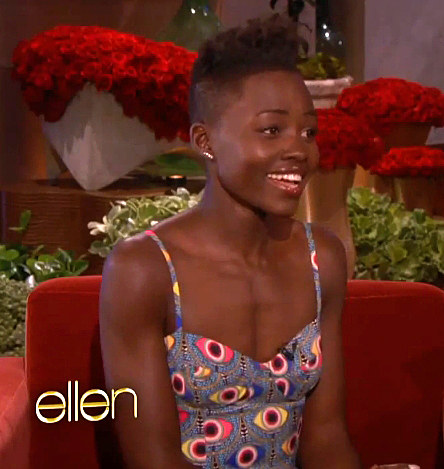 You know I'm a print freak so Mara's won me over and I'm looking forward to much more of her work. Bravo Mara!
Here's a look at her Fall RTW collection: