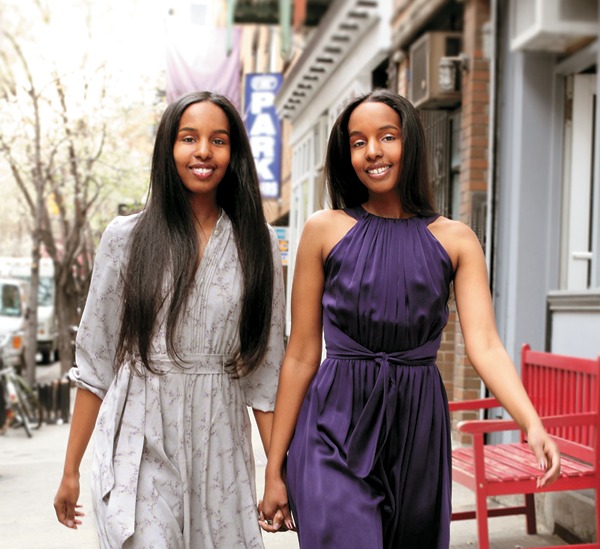 Ayan and Idil Mohallim are putting Africa on the map with their African-inspired brand named after their kinship, Mataano (the Somali word for twins).  I recently saw them profiled on Inside Africa, albeit an old episode but they certainly seem to be making their mark.
Born in Somalia and raised in the US, the twins joined forces after college and moved to New York to start their company.  The year their line debuted they also appeared on Oprah and I'm sure got a little of that fairy dust she spreads to anyone that's lucky enough to cross her path.
The twins saw a gap in the fashion world, a lack of vibrance and diversity like the garmets they're familiar with in Africa.  Their designs are inspired by their Somali heritage and they weave together stories from various parts of the continent into their designs.
They recently teamed up with Iman's cosmetics company and the duo despite being so early in the game have over five collections under their belt including putting on shows during New York Fashion Week.  They are slowly but very surely making strides and getting noticed.  Bravo Mataano!
Here's a look at some pieces from their Fall/Winter 2013 collection.