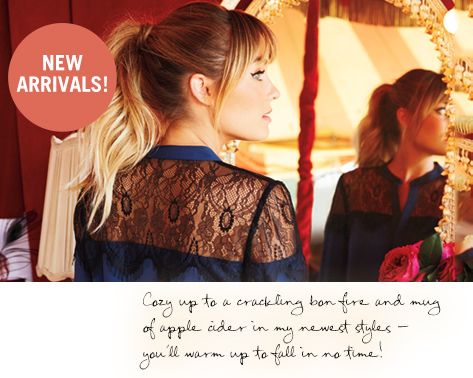 Remember Lauren Conrad from a tiny show on MTV called "Laguna Beach" and the not so tiny follow up "The Hills?" Well she could not be further away from that reality hoopla.  Since then, Lauren's left those wanna-bes in the dust and catapulted herself to entrepreneur.
In 2009, Lauren teamed up with Kohls to create the LC Lauren Conrad collection that consists of apparel, jewelerly, shoes and bedding.  The collection is effortless and age appropriate and the best part: it has a great price point!  With a devoted fan base she often previews her lines on her adorable website that is fun, flirty and fabulous and has everything from gift ideas to home decor. I've book marked her site, thats how lovely it is.  The only downside is it's only for U.S. residents. Grrrr….oh well…
Her other line Paper Crown is more of a high end version of the Kohls collection, so a little on the pricy side but the sophistication is undeniable.
Lauren not only focuses on her own brand but has heart enough to look into helping others expand their own.  She's embarked on a project called The little market that will allow her to collaborate with female artisans in developing countries and have their hand crafted products sold on her site.
She recently released the Fall edition of her Kohls collection and plugged her fall essentials (below).
Not too shabby for a girl that was supposed to be playing second fiddle and rivaling what's her name again? …yeah…Whose laughing now? Lauren I'm guessing, all the way to the bank! Bravo Lauren!