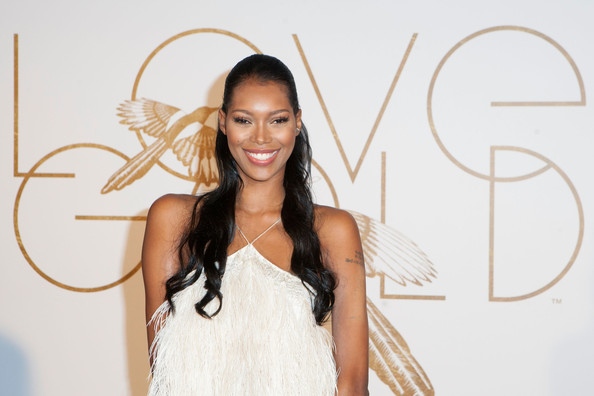 If you'd dismissed Jessica White as a has been, you're wrong!  I recently saw her on an episode of Fashion Police and she still shines bright like a diamond.
Jessica's pretty underrated but I'll have you know that she was scouted at 16 and landed her first modelling contract with IMG and within six months was modelling in Paris and mingling with industry heads.  She scoffed at meeting Anna Wintour as she had no idea who she was at the time (being 16 and all).  Her first campaigns were with Covergirl and ads for Gap.  She also had two spreads in Harper's Bazaar and a one in Teen Vogue.
The 30 year old American beauty has appeared on an episode of American's Next Top Model and mama Tyra called her "the model of her generation".  She has also spread her wings as a Victorias Secret Angel, been featured in music videos such as Jay-Z's 'Change Clothes' and appeared on The Young and the Restless.  Dare I say, she is probably the only model of colour to be featured consecutively in issues of Sports Illustrated from 2004-2011.
Despite her whirlwind of success, Jessica's head is not in the clouds and she appears just as real on the inside as she is on the outside. Bravo Jess!