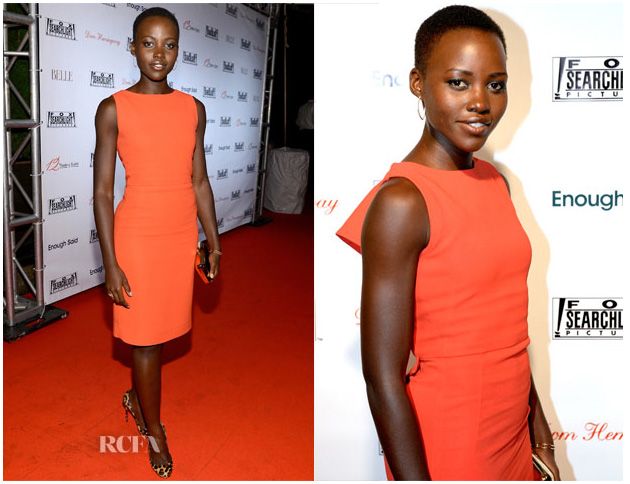 Lupita Nyong'o is enjoying an amazing response to her movie debut in Steve McQueen's 12 years a slave.
The 30 year old actress and filmmaker was born in Mexico and raised in Kenya.  She attended and graduated from the Yale School of Drama's Acting program.  She appeared as the lead in MTV's award-winning drama series, Shuga.
She wrote, directed, and produced a documentary In My Genes about the treatment of Kenya's albino population.
Coming from an intellectual and ambitious family Lupita is definitely destined for great things.
She's not only beautiful and talented, but has a great sense of style! Her natural hair complements her outfits beautifully. Here she is rocking Antonio Berardi (pic above) and Honor.  Go Lupita!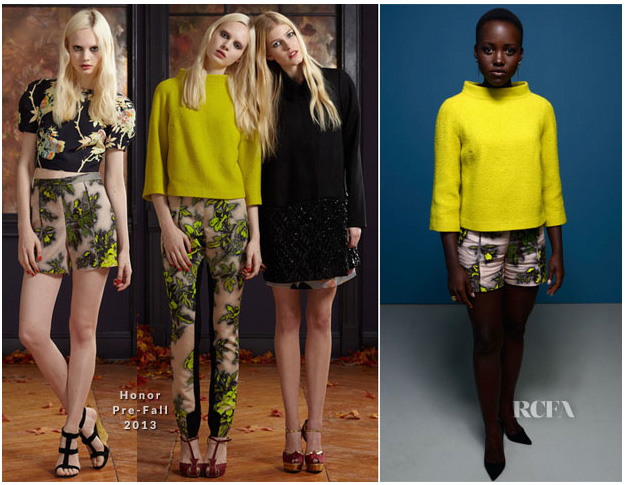 12 Years a Slave: Lupita Nyong'o & Alfre Woodard Official Movie Interview
12 Years a Slave: Official Movie Trailer
Lupita Nyong'o Director of the Documentary In my Genes – Trailer

Shuga starring Lupita Nyong'o – Trailer