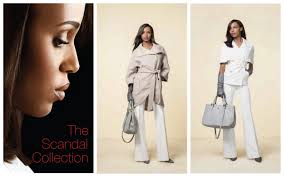 When I blogged about Kerry Washington's style as Scandal's super duper fixer Olivia Pope last year, I secretly prayed they'd be a collection in the works.
Looks like the big man upstairs heard me because Kerry, her stylist Lyn Paolo and Elliot Staples put their heads together and VIOLA!
Kerry has summarized this collection so beautifully: "you don't have to choose between smart or sexy you can be both of those things".
So whether you're headed to a PTA, Board or first day on the job, "command the room and use this collection as your toolkit", as Staples says.
Here's whats on my wishlist.  You obviously know I went for the coats and jackets right? 😉
Whats on yours?