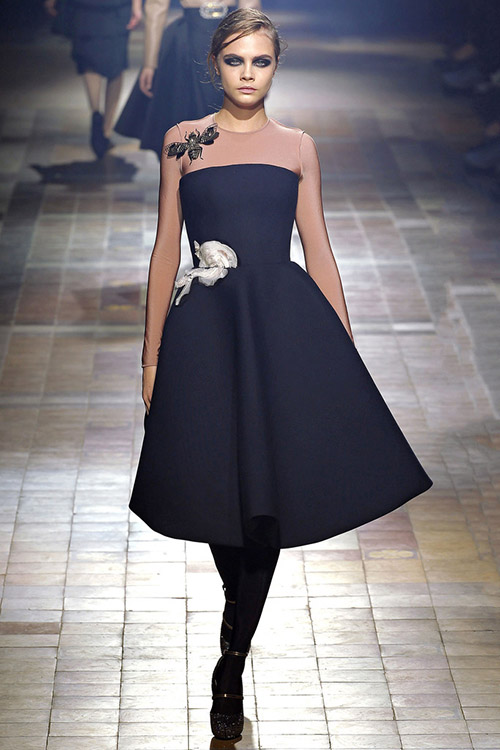 Ahh…look what the wind blew in.
Alber Elbaz-love that name, trying saying it without twisting your tongue 😉 got my attention in 2010 when he collaborated with H&M (his items were sold out in minutes!), and my love for his work has only deepened.  The Israeli Moroccon born designer found talent early in his childhood sketching pictures of his teacher's outfits.  From stints at Guy Laroche and YSL and eventually creative director at Lanvin, Elbaz has made the label one of the most coveted cotour collections in the industry.
I detest bugs and any kind of flying insect. But if those bugs are turned into brooches and placed ever so impeccably, as in Lanvin's RTW Fall 2013 collection that Elbaz has so charmingly crafted, then count me in!
Autumn never looked so beautiful! What say you?