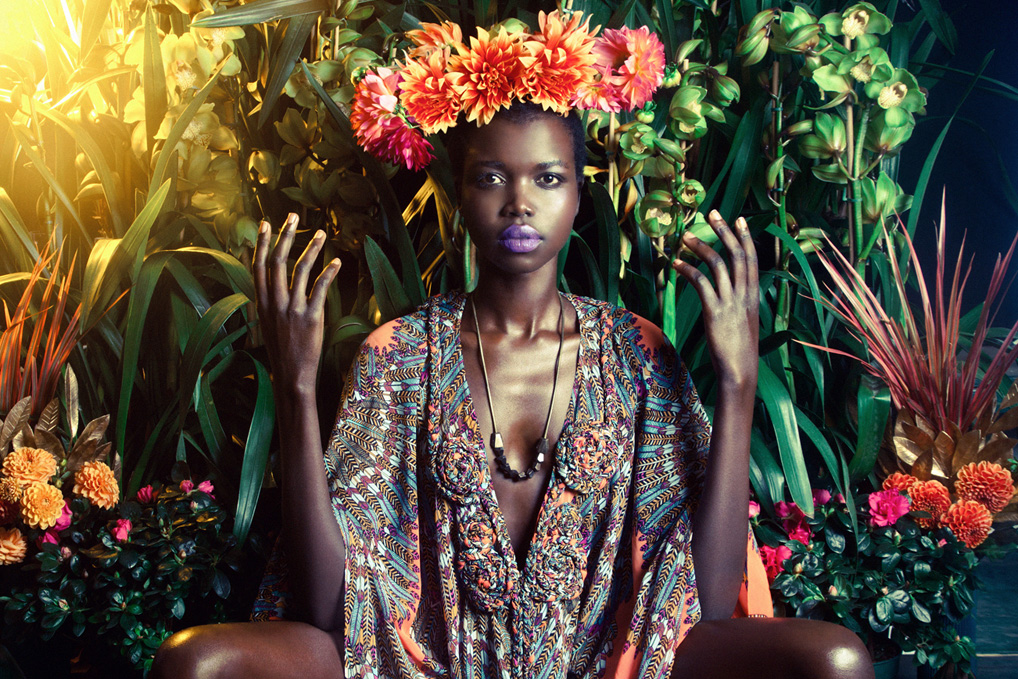 There's no denying the distinct beauty of 21 year old Nykhor Paul and her Sudanese counterparts (Ataui Deng, Ajak Deng, Alek Wek, Grace Bol, to name a few).
Scouted in a shopping mall, Nykhor stated she wasn't looking to get into the industry and regards herself as very "school oriented".  Even when she signed with her first agency in Chicago she abandoned it because she felt it was interfering with her studies (at Emory where she was studying Biology and Psychology).  She was re-discovered whilst trying to complete her schooling and moved to New York, and has been on her way up ever since.
She's been around the world and (I yai yai yai…lol…couldn't resist throwing that in) graced the runways of a number of heavy hitters such as Catherine Malandrino, Mara Hoffman and Betsy Johnson.  She's also the face of Payless Shoes and has appeared in Glamour magazine over three times!
Nykhor is goal oriented and hopes to do more campaigns and eventually finish her studies and has a desire to work with children.  She definitely has a good head on her shoulders so there's no limit to what this 5'11" beauty will be able to accomplish.  Bravo Nykhor!
Here she is in a Harlem inspired, 70's style editorial spread (with Flaviana Matata) doing what she does best-looking gorgeous.